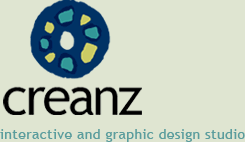 Web Design process
Phase 1. The client receives our questionnaire to fill out. This will help us to understanding their goals, audience and preferences. A follow up interview is scheduled to make sure everyone is on the same page.


Phase 2. Plan the content and structure of the web site and establish timeline.


Phase 3. Design the interface based on corporate identity and the proposed structure. To exemplify the design, a screenshot of the homepage and a section page will be shown to the client for feedback and revising.


Phase 4. Encoding the design. Showing the coded site to the client, if necessary, fine tuning the website.


Phase 5. Site goes live.